Creating an Anti-Burnout Culture : A 4-Part Series w/Lacy Alana
July 27, 2021 @ 12:00 pm

-

1:00 pm
Creating an Anti-Burnout Culture: Acknowledging the stress, trauma, & anxiety of the last year & Adjusting to the New Normal w/Lacy Alana
When we're stressed, anxious, or processing trauma – we can't do our best work. And yet, more and more employees are struggling with these forms of dysregulation on a daily basis – especially in connection with the fallout from the pandemic. When we're in these dysregulated states, our ability to communicate is compromised, our focus deteriorates, we struggle to find balance, we can't problem-solve like we used to, and we find ourselves struggling to complete projects. As we struggle to function individually and collectively like we once did, morale can dip, and burnout increases.
In this 4- part workshop series, participants will learn how to address these challenges for both themselves and their employees to mitigate these challenges, improve outcomes, and create anti-burnout culture.
Each workshop's content is intentionally standalone, however, each session
also builds on earlier materials.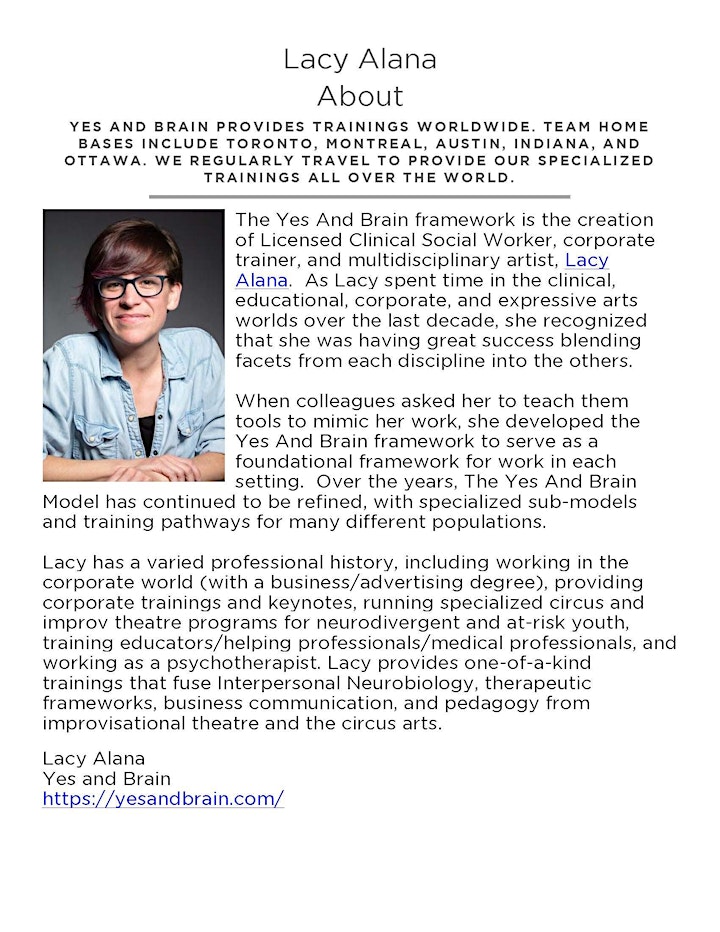 Related Events