Navigating Sustained Conflict – Week 1: A Continuation of the Conversation
November 17, 2020 @ 2:00 pm

-

3:00 pm

Free
Week 1: A continuation of the Conversation: Connection, bridging, coping w/Lacy Alana
Continuing The Day After conversation, this 5 part series with focus on key skills to help navigate this difficult time.
Each workshop's content is intentionally standalone, however, each session also builds on earlier material.
Regardless of your ideological orientation, we are all feeling angst and concern about how our country is going to move forward. The issues that divide our country are affecting each of us within our families, our relationships, and our workplaces – and many of us are feeling exhausted, stressed, and overwhelmed with the prospect of what might come next.
Join us for an opportunity to:
Gather and share non-political thoughts and feelings
Learn strategies to navigate the significant unknowns
Gain tools for combatting the overwhelm regarding things that feel out of your control
Learn some nervous system basics that help you make sense of the overwhelm you feel – and how you can use this knowledge to support yourself
Explore creative, grounding strategies, and find re-centering together
Finding some moments of fun, connection, and joy in the midst of the intensity of the now
Build skills for navigating sustained conflict and stress
Build communication resources and skills around working and sharing community with those who have different views than you*This is a gathering open to all, regardless of ideological orientation. For this to remain a restorative space, content/discussion/learning will focus on self-care, the emotional process of navigating our current reality, understanding the nervous system elements behind our stress and overwhelm, grounding strategies, etc. – rather than content relating to specific politicians or political position or views.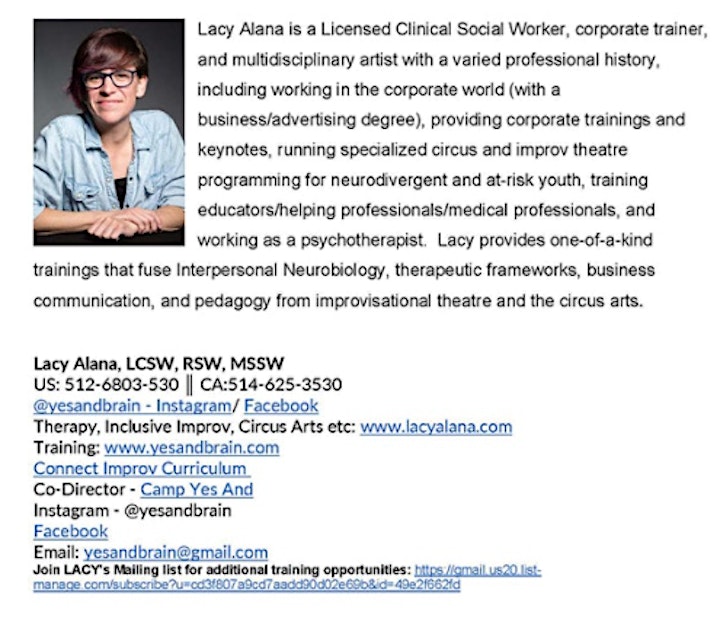 Related Events